MakeAMagnet.com*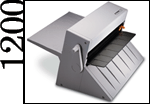 ---
Do you have customers that are tired of looking up your number in the phone book?
Do you enjoy creating crafts but need some new ideas?
Do you have a picture or memento you want to keep in something other than a frame or photo album?
Welcome to MakeAMagnet.com. This site is for the upcoming business, avid craft maker or proud family member of the next Picasso or Einstein. By purchasing the Xyron machine you can create your own magnets for personal or business use.
They are easy to use and come with a 30-day money back guarantee! The Xyron machine comes in three handy sizes:
The Xyron 510 Great for those little projects. Good for turning business cards into magnets.
The Xyron 850 Great for turning those works of art into keepsakes forever.
The Xyron 1200 Great for those larger items you might have lying around the house.
If you are not completely satisfied we want to know.
*MakeAMagnet.com is owned and operated by KM Services
Web page created by Vallee Wilhoite