Creme De La Candles by DUNCAN
NEW Creme de la Candles by Duncan. WORLDS FASTEST CANDLE MAKING KIT! You just set the wick, pour, light and enjoy! The fragrance and the color is already added for you. This is the fastest way to make your own presents! We are the first site to have this new product available!
You can use the Creme de la Candle in any appropiate container, just rinse and reuse.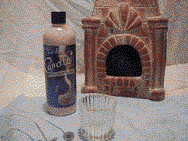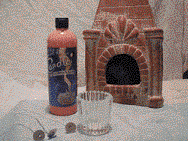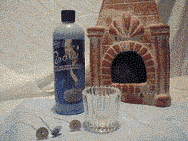 The natural soy based formula allows candles to burn longer, cooler and cleaner then the traditional candle wax.
We have included for FREE, a votive and three wicks with each purchase of Creme de la Candle. When the soy candle has burned out just wash with soap and water and make another candle!
There are Seven different custom blended fragrances available and one Fragrance Free.
We also have available 5 concentrated fragrances to add to the unscented Creme de la Candles, each comes in a 1oz. bottle.
Below you will find a listing of the scents we have available.
If you are looking for a particular scent and do not see it please feel free to contact us and we will see what we can do!!
~Sage Citrus ~Chocolate Raspberry ~Buttercreme ~Plum Tar ~Mulled Cider ~Cucumber Melon ~White Plum ~Cinnamon Styx ~Vanilla Smoothy ~Fragrance Free ~Lavender~

Below you will find a listing of the scents we have available in a concentrated form to be used with the fragrance free scent.
~Chocolate Raspberry~Mulled Cider~Cinnamon Styx~Vanilla Smoothy~Lavender~